Wiki Targeted (Entertainment)
Play Sound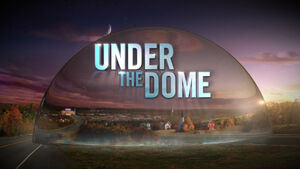 Under the Dome is a serialized dramatic adaptation of Stephen King's novel of the same name. Produced by Steven Spielberg's Amblin Entertainment, the show premiered on CBS on Monday, 24 June 2013 (10:00-11:00 PM, ET/PT), and the first season ran 13 episodes. 
The show was then renewed for a second season and premiered on June 30, 2014. After another season of success, the show was renewed for another season. Season three premiered on June 25, 2015. The series was cancelled after the third season.
Plot
When the small New England town of Chester's Mill is suddenly and inexplicably sealed off from the rest of the world by an enormous transparent dome, the town's inhabitants must deal with surviving the post-apocalyptic conditions while searching for answers to what this barrier is, where it came from and if and when it will go away.
Episodes
Cast
(Must have 5 or more episode appearances)
Production
Under the Dome was produced by CBS Television Studios in association with Amblin Television. Neal Baer, Stephen King, Justin Falvey, Darryl Frank, Stacey Snider, and Brian K. Vaughan, who wrote the television adaptation, also serverd as executive producers. Acclaimed director Niels Arden Oplev directed the first episode.
On July 29, 2013, the series was renewed for a second season, which aired in summer 2014, and consisted of 13 episodes.
On October 9, 2014, the series was renewed for a third season, which aired in summer 2015, consisting of 13 episodes.
On August 31, 2015, the series was cancelled by CBS.
Casting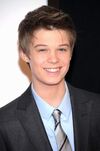 The first person cast for the series was Colin Ford, a 17-year-old actor most famous for playing the young Sam Winchester in Supernatural. In Under the Dome he will play Joe, a bright kid who freaks out when he realizes that he and his parents have been separated by a giant dome covering their New England town. [1]
Filming
Shooting took place in Wilmington, North Carolina.[2]
Gallery
External links