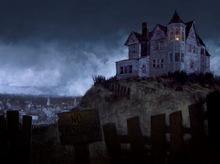 The Marsten House was essentially a character in its own right in Stephen King's novel, Salem's Lot. The house overlooked the town of Jerusalem's Lot and was considered to have an evil presence. The former residence was a murderer named Hubie Marsten (where he killed himself and his wife) the house haunted Ben Mears his entire life. Ben returned to Salem's Lot to write about the Marsten House, but, after he arrived, discovered that the house was purchased by Kurt Barlow, an Austrian immigrant who arrived in the Lot to ostensibly to open a store. Barlow was on an extended buying trip; only his business partner, Richard Straker, was seen in public.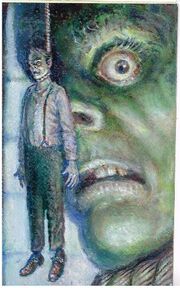 Symbolism
The Marsten House represented the evil and corruption that existed in Salem's Lot. In the novel, the Marsten House was described as sitting above the town "like a ruined king" and that the evil that Hubie Marsten did in the house left a "dry charge" behind which attracted other evils, such as Kurt Barlow.
Appearances
Community content is available under
CC-BY-SA
unless otherwise noted.