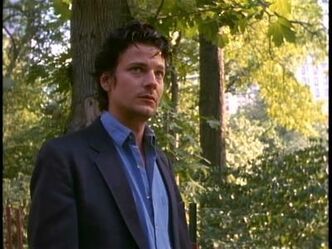 Larry Underwood
is a washed-up musician from
Stephen King
's
The Stand
who joins Mother Abagail.
The Stand
Underwood wrote and performed a well-known single called, "Baby, Can You Dig Your Man?". He suffers from low self-esteem and does not believe that he is capable of good. He is one of the survivors of the superflu known as Captain Trips.
After the death of his mother at the hands of the superflu, Larry was called to Mother Abagail in Hemingford Home, Nebraska. He escaped New York City with Rita Blakemoor, a woman with crushing anxiety and prescription drug addiction. Rita eventually leaves Larry and he meets Nadine Cross and Leo Rockway.
Larry becomes a part of the Boulder Free Zone Committee despite his self-doubts. He is one of the few called to go to Las Vegas, Nevada to stand against Randall Flagg. He is killed in the thermonuclear bomb explosion, sacrificing himself so that the good can prevail in the battle.