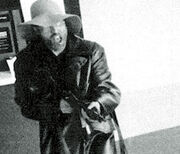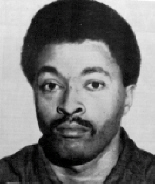 Donald David DeFreeze (November 15, 1943 – May 17, 1974), also known as Cinque Mtume and "Field Marshal Cinque", was the leader of the American far-left militia group Symbionese Liberation Army, a group operating in the mid-1970s.
SLA
DeFreeze, along with Patricia Soltysik, founded the Symbionese Liberation Army and soon recruited members for his group. The group perpetrated a number of crimes, the most infamous being the murder of Oakland Schools Superintendent Marcus Foster and the abduction of newspaper heiress Patty Hearst. DeFreeze is primarily suspected of having murdered Foster and shooting Assistant Superintendent Robert Blackburn.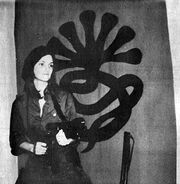 Death
On May 17, 1974, the Los Angeles Police Department surrounded a house where DeFreeze and five other SLA members were staying. The stand-off quickly escalated into an all-out battle with both sides trading fire using automatic weapons. The house caught fire during the shootout (possibly from a smoke grenade). DeFreeze and others crawled through a hole in the floor into a crawlspace beneath the house, where they continued to fire at police until the crawlspace likely caught fire. Apparently burning alive, DeFreeze committed suicide by shooting himself in the right side of his head with a pistol. He was the final fatality during the shootout. His corpse was so severely burned that his family did not initially believe the remains belonged to DeFreeze.DeFreeze is buried in Highland Park Cemetery in Highland Hills, Ohio.
References in media
As stated by Stephen King in his book Danse Macabre, he was one of the sources of the recurrent character Randall Flagg:
I sat there for another fifteen minutes or so, listening to the Eagles on my little cassette player, and then I wrote: Donald DeFreeze is a dark man. I did not mean that DeFreeze was black; it had suddenly occurred to me that, in the photos taken during the bank robbery in which Patty Hearst participated, you could barely see DeFreeze's face.He was wearing a big badass hat, and what he looked like was mostly guesswork. I wrote, "A dark man with no face," and then glanced up and saw that grisly little motto again: Once in every generation the plague will fall among them. And that was that. I spent the next two years writing an apparently endless book called The Stand.
In Chapter 23 of The Stand ,when Flagg first appears, the reader learns that Flagg spent time with DeFreeze and the SLA - leaving the group's hideoutshortly before the police surround the revolutionaries on May 17th, 1974. After the few surviving members (among them Patty Hearst) are rounded up they are only able to give a vague description of Flagg. Stephen King has stated in the past that Defreeze was the initial inspiration for Randall Flagg.
Community content is available under
CC-BY-SA
unless otherwise noted.