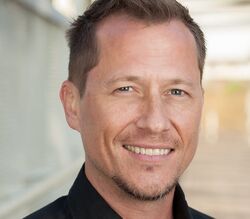 Joseph Charles Nemec IV (born November 5, 1971), known professionally as Corin Nemec, is an American actor, producer, and screenwriter.
Nemec is known for playing the title character in FOX sitcom Parker Lewis Can't Lose (1990–93), Jonas Quinn in television series Stargate SG-1, and Harold Lauder in the ABC miniseries The Stand (1994). Nemec has also portrayed infamous serial killers Ted Bundy and Richard Speck.
Nemec has familial roots in the television and movie industry. His mother was a graphic artist as well as a painter, writer, and poet. His father, Joseph Charles Nemec III, works in the film industry as a set designer and production designer. His older sister Anastacia C. Nemec works also as an assistant director.
Nemec has two children; a daughter, Sadie Nemec (b. 1993), and a son, Lucas Manu Nemec (b. 2005).
Community content is available under
CC-BY-SA
unless otherwise noted.